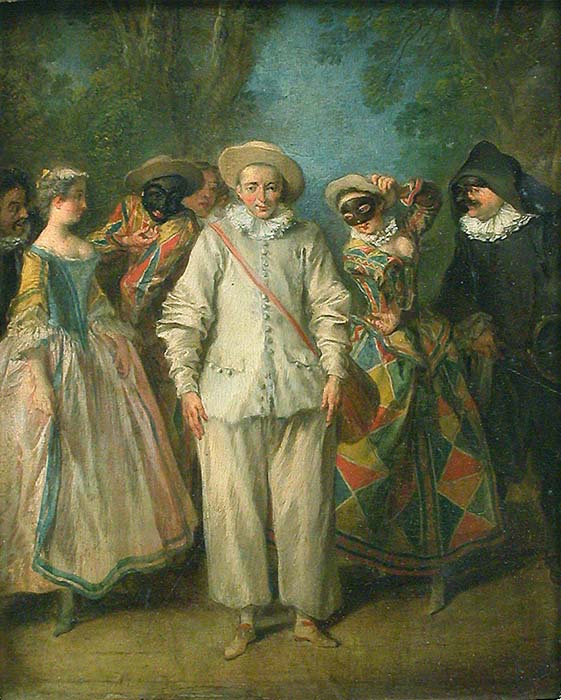 By Anne Schuster Hunter
Baroque artists of all kinds created characters so vibrant that they're still alive for us today. Just a few literary examples: Shakespeare, Cervantes's Don Quixote, Gulliver's Travels, and even Charles Perrault of fairy tales fame ("Cinderella," "Puss in Boots," and more).
Music was full of characters, too. Tempesta di Mare's upcoming program, Fantaisie: Orchestral Storytelling and Imagination, is a variety pack of music created by different composers in different countries, generations and styles, but united in the glorious challenge of capturing human nature and personality in music.
A whole new energy entered European music in the 1600's, and at least some of it came from the stage. The theater scene was exploding and performers everywhere, from street performers to court entertainers, were polishing the kind of quick-draw character portrayals that we recognize today from improv and sketch comedy. Pantomime, dance and music mixed together to create indelible character studies and— voila!—one of Western culture's most beloved and enduring art forms was born.
Italy's theatrical commedia dell'arte tradition was a popular source. Commedia dell'arte characters include Harlequin (the trickster, in diamond-patterned duds), Pierrot (the rejected lover, in sad-eyed whiteface), Columbine (the flirt), Mezzetin (the schemer), and Scaramouche (the prat-falling know-it-all).
French, German and English artists and musicians cheerfully appropriated commedia dell'arte, working the characters into everything they could: music, theater, dance, paintings, prints, even collectibles.
And still do: Pierrots and Scaramouches had a big comeback in the early 20th century, with Cezanne, Picasso, Stravinsky's Pulcinella and Petrushka, and—for mystery fans—Dorothy L. Sayers's noble detective, Lord Peter Wimsey, diving into a country-house fountain in a perfectly-tailored Harlequin disguise. They're still going strong in circus clowning.
But character music branched far beyond its street roots.  In France, composers pushed pieces into far-flung areas of experience. François Couperin's Ritrato dell'amore (Portrait of Love, in a new arrangement by Tempesta co-director Richard Stone) actually maps out the stages of a love affair, from attraction and flirtation through a happy conclusion—and beyond (as Couperin puts it, by calling the final movement "Et cetera").
The genre was more-or-less without rules, giving composers license to color outside the lines. Telemann wrote hundreds of character pieces, more than anybody else in Germany. They became one of his signature—and a place where he could experiment freely with music's descriptive potentials. He incorporates sounds from the near east, for instance—drones and non-western modes—in the final movement of Ouverture Burlesque, "Mezzetin en turc."
Aural possibilities like these fascinate Tempesta.  "We've always been interested in the fun and games aspect of character pieces," says Tempesta artistic co-director Gwyn Roberts. "But more and more, as we've gotten bolder as an ensemble, our approach to them is to make bolder choices in interpretation.
"If composers are willing to push their writing like this, we're going to go with them and see what techniques and sound experiments we can apply."
"We're going to take it that extra mile," says Roberts.
______________________________
Anne Schuster Hunter is a writer, writing teacher, and art historian in Philadelphia.