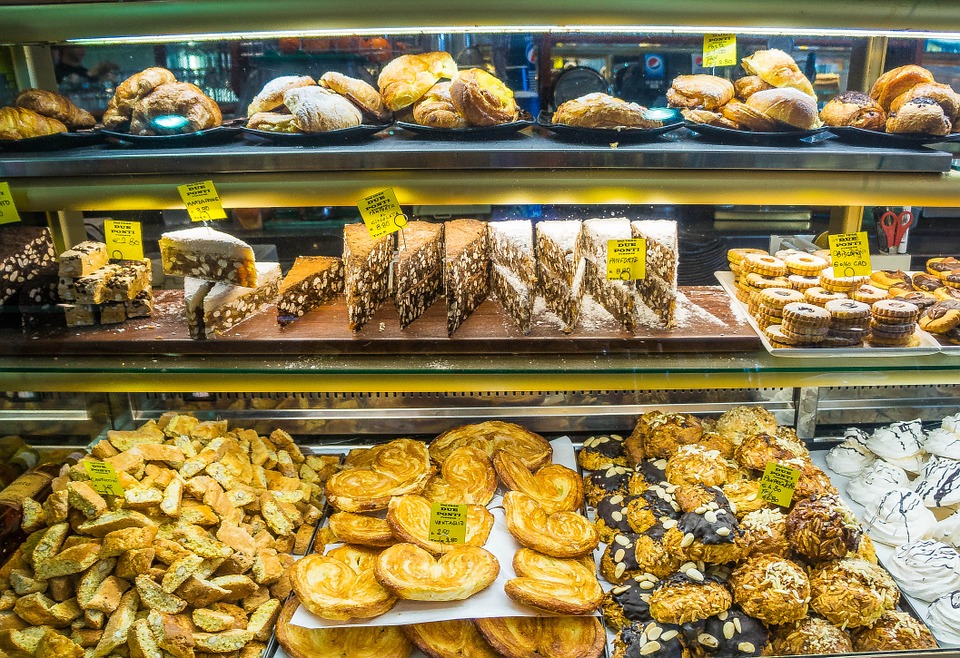 By Anne Schuster Hunter
The winter holidays—there's something so golden and lustrous about them. Here at Tempesta di Mare's offices, in South Philadelphia's historic Italian Market, the long nights are especially beautiful. Neighbors string lights across the narrow streets and set up window displays that make the old city glow. Italian traditions down here are more than a century old and counting; but even though you're as likely to hear Vietnamese, Chinese, or Spanish as Italian these days, people still flock to the market's Italian specialty shops for bread, meats, cheese and olives.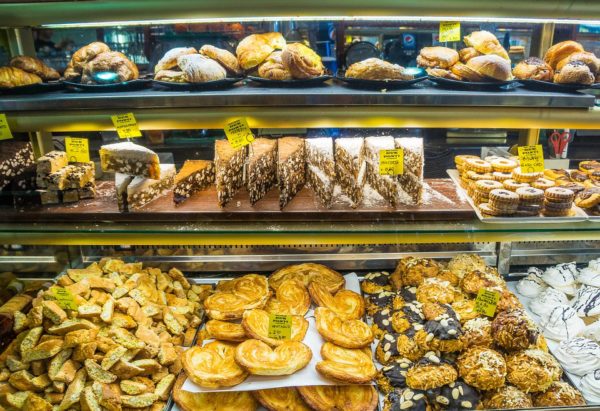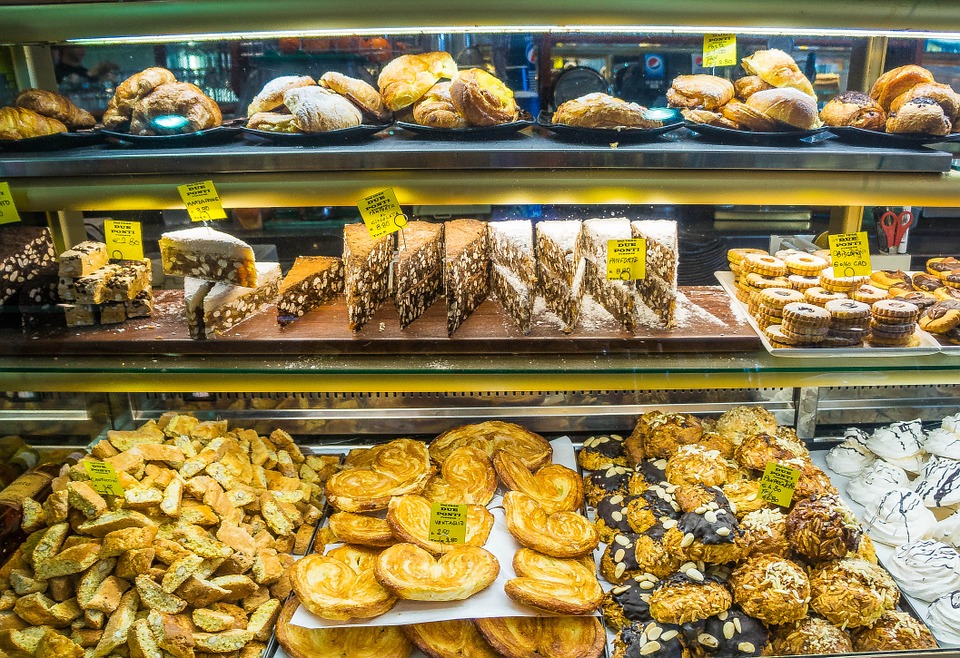 Tempesta is offering their own Italian delicacies with Pastorale: The Holidays in Italy, a selection of instrumental treats from the 17th– and 18th-centuries. Pastorale features the aural equivalent of the season's rich flavors, tantalizing aromas and tempting sights.
We had fun working up a mouthwatering preview by matching the Vivaldis, Gabrielis, Manfredinis and Valentinis of Pastorale with some of the delicious Italian pastries that tempt us from Italian pasticcerias on nearly every block. So please grab a virtual espresso (or a real one!) and visit our virtual dessert cart, won't you?
Picchi, Gabrieli and Valentini, canzonas and sonata. Gabrieli and Picchi composed for Venice's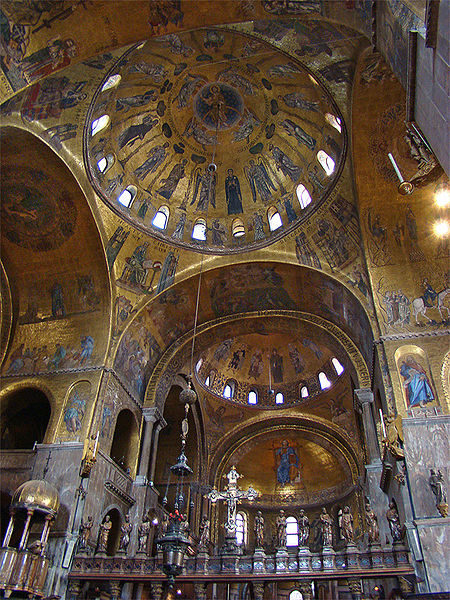 Saint Mark's Basilica in the 17th century (Valentini was Venetian, too, though he moved to Vienna). Saint Mark's interior, built in a huge cross-shape under a giant dome, inspired a unique body of music like this. Multiple sets of musicians—choirs—were placed in galleries on opposite sides of cathedral's nave. Each choir played either as a discrete unit, throwing tunes to the opposite group across the cathedral, or merged together with them as a whole ensemble. The different sonorities of the varied instruments—winds and strings—create a web of sumptuous aural architecture. We selected panettone and pandoro as pastry equivalents: sweet, golden-eggy cakes—in the case of panettone, studded with fruit—baked into tall domed shapes.
Falconieri, fantasias. Music by a lutenist/guitarist from Naples—under Spanish control at the time—who wandered through Spain, too, in the 1620s. What Falconieri wrote seems as fresh and uncomplicated today as when it was written. We paired it with an olive oil and honey cake, one of those delicious concoctions that are simple yet perfect; Valencia oranges add a Spanish tinge.
Vivaldi, Concerto in C for Two Flutes. The cheerful, brash key of C major in one of Vivaldi's most exhilarating, whirlwind sprints for orchestra. Tiramisu for this one, spongecake soaked in coffee, layered with cream, dusted with chocolate.
Manfredini, Sinfonia in C. Among the sweetest of musical forms, pastorales are soothing, charming little episodes folded into bigger works like moments of calm. Manfredini made the winter holiday association (shepherds! flocks!) explicit here with two pastorales and the subtitle, "Pastorale per il Santissimo Natale." The Manfredini pastry pal is a no-brainer: cannoli, ricotta cream nestled inside a creamy-crunchy shell. Meltingly sweet, completely irresistible.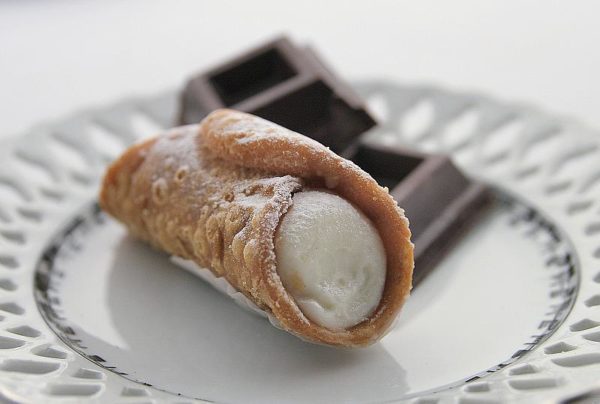 Pez, Concerto Pastorale. Pez wasn't Italian; he was German, but he caught the pastorale bug when he visited Rome in 1689. This is a big work, magisterial, with a stately final passacaglia movement—and like the Manfredini, with not just one but two pastorales. A big dessert for a big concerto: Zuppa Inglese (named, perhaps, for Lord Nelson's victories over Napoleon) is an infinitely rich and complicated confection with sponge cake dipped in aromatic liqueur, under layers of cream, chocolate, meringue, nuts… everything delectable. Truly a grand finale!
Happy holidays, all!
____________________
Anne Schuster Hunter is a writer, writing teacher, and art historian in Philadelphia.
She leads a creative writing workshop at Temple University Center City.
www.anneschusterhunter.com
____________________
Images
Traditional Italian pastry shop. Creative Commons.
St. Mark's Basilica, Venice. Wikimedia Commons.
Cannolo siciliano with chocolate squares. Wikimedia Commons.